Just like men, women can experience hair loss with the same or even worse looking results. Whether you have female-pattern hair loss, patchiness or scars, our treatments are not bound to just one gender. Here at ScalpMasters, you can expect our SMP treatments to work for women experiencing hair loss. 
What is SMP?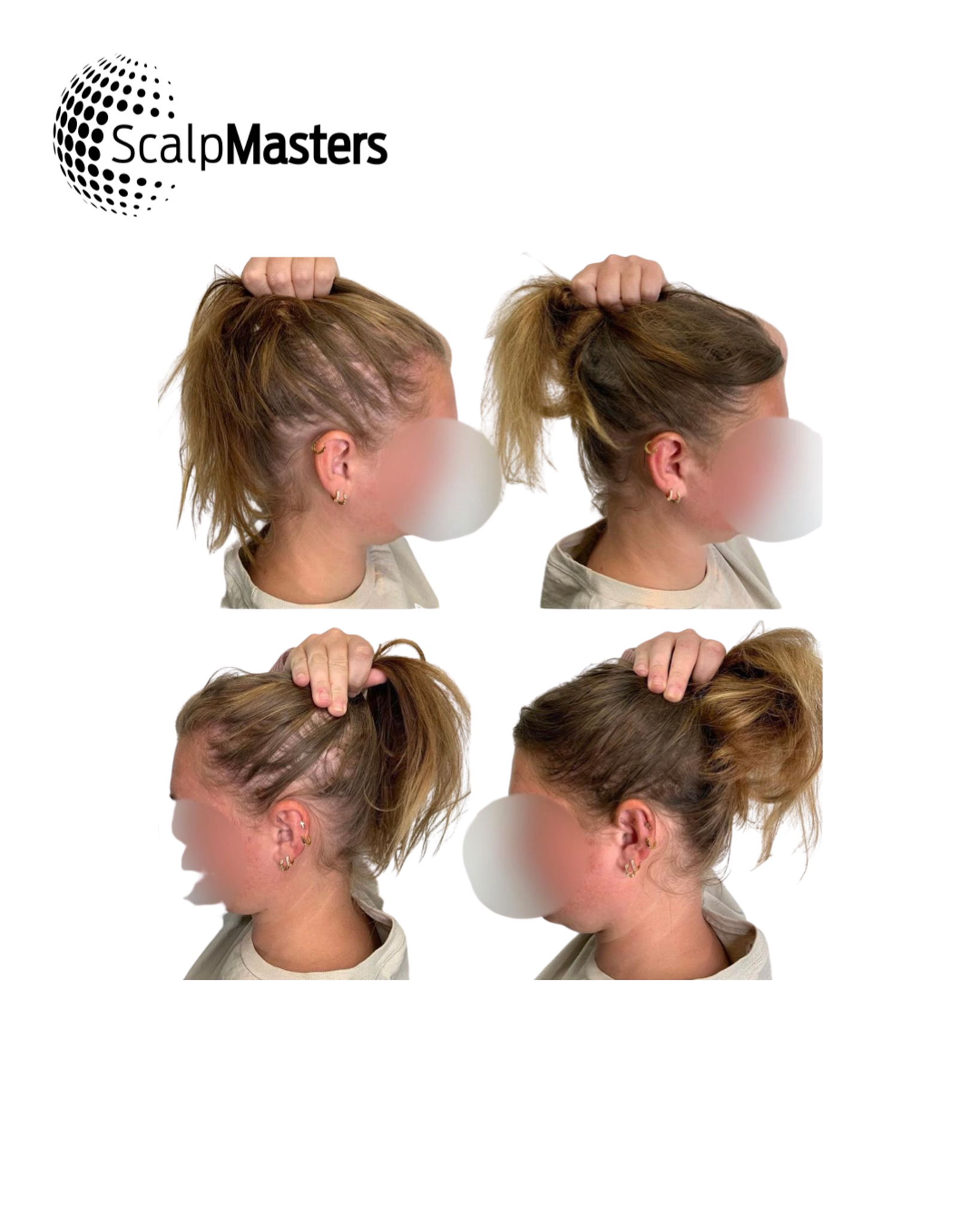 Scalp Micropigmentation, or SMP, is a non-surgical hair treatment method that provides unrivaled, lasting results for both men and women of all hair types. By replicating thousands of hair follicles with scalp-specific pigment, SMP treatment can seamlessly restore hairlines, add density to thinning hair and even conceal scarring and alopecia. This kind of treatment provides long-term, convincing results that won't break the bank, and will help you regain your confidence as quickly as possible. 
SMP for Women
Ladies, we understand the burdens of female-pattern hair loss. It is not as easy to conceal, and it is definitely harder to talk about. While some men can embrace their hair loss, the same doesn't necessarily apply for women. Whether you are experiencing hair loss at your part line, or thinning of the whole scalp, SMP treatment can help. This procedure can camouflage hair loss and reduce the noticeable areas of hair loss on your scalp. Overall, it is quicker and cheaper than other procedures, yet you'll still get lasting results that you can be happy with. 
Don't Wait! ScalpMasters Can Help.
Female-pattern hair loss can be one of the biggest confidence killers and financial burdens for a woman if not treated properly. We at ScalpMasters understand the importance of getting the best results possible at the most affordable price. Don't let hair loss become an obstacle you feel you can't overcome. There are real, simple solutions to get you back to looking, and feeling 100 percent. Contact us today for a free consultation, and regain your confidence to feel and look your best.